The Syunik border village of Verishen has a newly expanded and completely renovated kindergarten thanks to the work of The Paros Foundation through the support of The Cherchian Family Foundation (Wisconsin, USA). Celebrating the gala reopening of the kindergarten on December 25 were the Syunik Regional Governor, Mr. Robert Ghukasyan, the Mayor of Goris Mr. Arush Arushanyan, other regional and municipal officials, kindergarten staff, parents and children. The Paros Foundation staff were also on-hand for the ribbon cutting and festivities, along with staff from Focus on Children Now, who provided new furniture for the expanded kindergarten.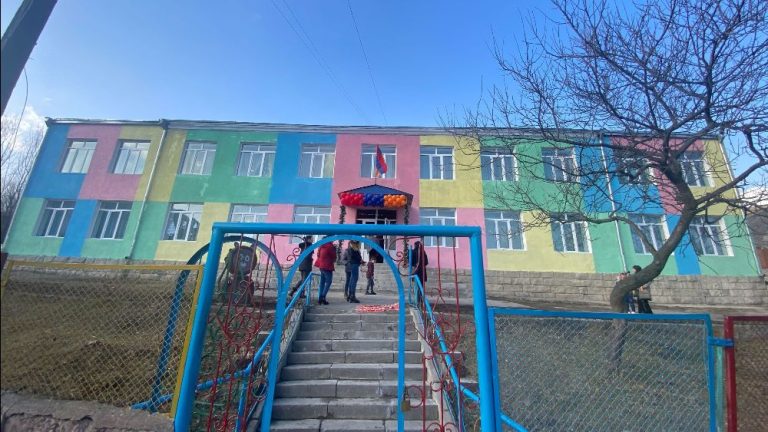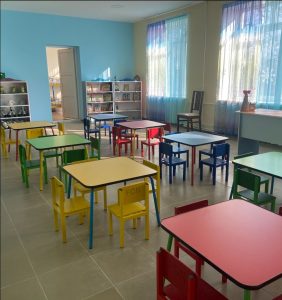 "I am very proud of the fact that we were able to meet the needs of the young families in this growing community by both expanding the kindergarten building, which will allow them to launch two new groups and renovate the balance of the structure to ensure these children will begin their education in a clean, safe and comfortable environment. I would like to extend our appreciation to Mr. Ara Cherchian and his family for sponsoring this important project."
-Peter Abajian, Executive Director
During the September 2022 attacks on Armenia by Azerbaijan, the village of Verishen, which is adjacent to Goris, had four homes in the village of 2,200 people hit by mortar attacks, including one home almost adjacent to the kindergarten. Even though Verishen shares a border with Azerbaijan, this community is steadfast in its commitment to living in this village and has outgrown its kindergarten with 90 children. Now, following its expansion and renovation, more than 150 children from Verishen and other neighboring communities will be able to attend.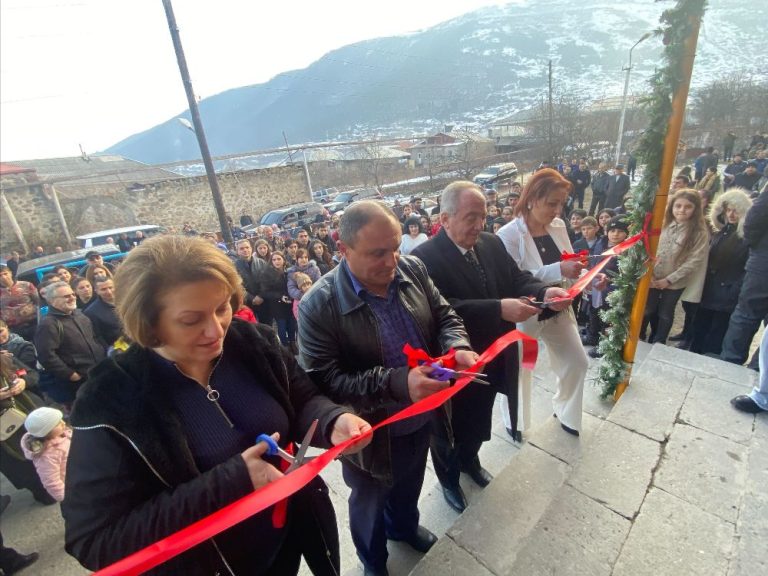 Work began in the fall of 2021 with the expansion of the kindergarten by almost an additional 1,700 square feet. This allowed the kindergarten to launch two additional classrooms for an additional 60 children. The existing structure was then completely renovated including classrooms, bathrooms, hallways, stairwell, kitchen, and offices. The Municipality of Goris also participated in this project addressing the building's façade, which is now painted in colorful, happy colors for the children.