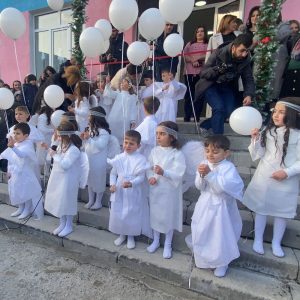 Verishen Kindergarten Opening
The large kindergarten in this village needed both to be enlarged and fully renovated. On December 25, governmental officials, including Goris Mayor Arush Arushanyan and Syunik Region Governor Robert Ghukasyan, joined our team for the gala ribbon cutting. Now more than 150 children will be able to enjoy the benefits of early education. Furniture for this project was provided by our friends and partners at Focus on Children Now. Learn more here.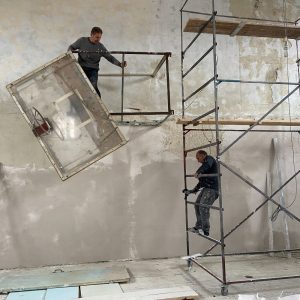 Abovyan Gym Nearing Completion
Thanks to the ongoing efforts of Paros friend and supporter, Seda Melkoni, work continues on the Abovyan School #8. Following a multi-year effort to replace and repair the roofs over several of the buildings on the school's campus, earlier this year our team launched the full reconstruction of the school's gym. The staff, children and parents at the school are eagerly anticipating the completion of this project in the coming weeks. Learn more here.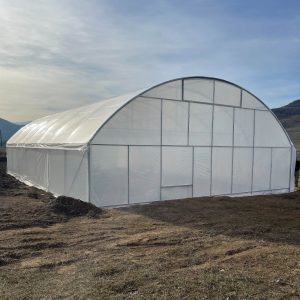 Aquaponics Farming on the Border
Construction on the greenhouse is complete and now our crew is building the stone building that will house the equipment. As construction gets closer to completion, we will begin hiring staff and training them on the processes that drive this technologically advanced farming method. Soon children from the school in this village will add aquaponics to their existing fruit tree orchard and bee keeping curriculum. Learn more here.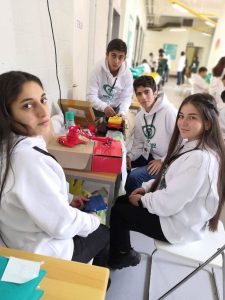 Support High Tech Learning for Children
We have launched a new program to help provide both hardware and education for students in schools to help them familiarize themselves with drones (quadcopters), their use, repair, and their programming. Piggybacking on the curriculum currently being taught including programming, 3-D printing, and modeling at many schools and children's centers across Armenia, we will be closely working to augment schools and children's centers with the hardware and teaching support they need for this important effort. Donate now by clicking here.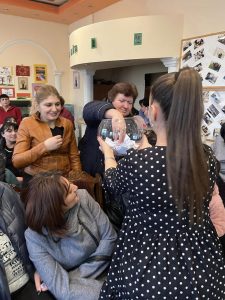 Hianali Successfully Ends 2022
The Hianali Beauty Center and vocational training program ended the year with a bang! If you needed our salon services, you needed to make an appointment well in advance prior to the new year's celebrations. Our most recent group of graduates received their completion certificates from our Staff and celebrated their accomplishments. As a fun contest for our student's parents at Debi Arach, a drawing was held and several lucky winners received free salon services prior to the end of the new year.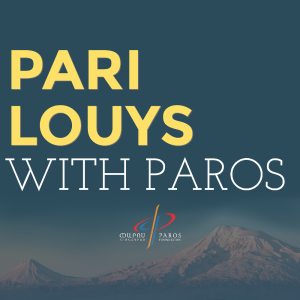 Already listen to all the great podcasts? Give ours a listen for interesting perspectives on Armenia, terrific guests and a bit about Paros and our work. Listen to our latest episode where we dive into what is happening in Armenia and how its people are being affected.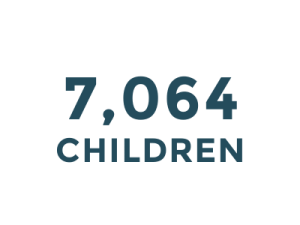 Benefited from Paros Foundation projects in 2022.