THE PAROS FOUNDATION WILL MAKE SURE THAT YOUR SUMMER EXPERIENCE IN ARMENIA WILL BE TRULY REMARKABLE.
The Paros Foundation is committed to the principle of service and volunteerism. SERVICE Armenia helps develop the relationship between program participants and Armenia. These three week-long service trips are planned to include service projects, educational excursions and outings, and time for leisure and fun activities. The Paros Foundation staff responsible for this program have a tremendous amount of experience working in Armenia and successfully implementing and overseeing service projects and tours.
• Visit and tour Armenia, while gaining valuable life experiences
• Tour historical, religious and cultural sites throughout Armenia
• Meet other 17- 23-year-olds from throughout the United States
• Travel and adventure together
• Serve Armenia with both Diasporan and local volunteers
• You do not need to be Armenian to participate. Everyone is welcome!
• Professional and experienced, English speaking staff and guides
• Create a lifetime of great memories and friends!
"What I liked about the SERVICE Armenia trip was finally being able to connect with the people on a level that I personally have not before. It was an eye-opening experience walking into the domiks and seeing how people were living even 30 years after the massive earthquake. This alone has taught me to be more appreciative and grateful for the things I have, and it really has changed me for the better."
"In the three times I've been to Armenia this was my favorite experience. I thoroughly enjoyed the trip!!!"
"All the touring was phenomenal and I learned so much about Armenia. The sites were so beautiful and I'm so happy I got to see them all."
"I thoroughly enjoyed the service portion of the trip – particularly the carnival day in Gyumri!"
"I loved the projects we did this year, especially the carnival and the playground because the kids' faces when they saw it were amazing."
"I highly recommend the Paros trip to anyone who wants to experience Armenia, create lifelong friendships, and make a lasting difference in the Motherland."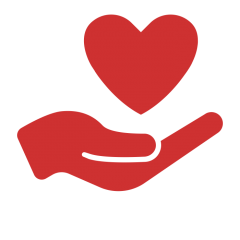 Serve
The Foundation welcomes families visiting and other volunteers to participate in the service work performed during the trip. Participants implement several projects, including helping renovate village school classrooms and distributing humanitarian and educational supplies in rural communities.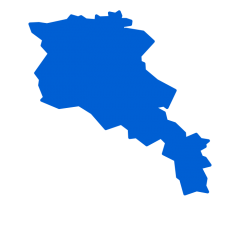 Tour
Throughout the trip participants will visit historic and religious sites such as Lake Sevan, the Mother See of the Armenian Church at Etchmiadzin, Garni, Geghard, Khor Virab, Noravank, and more! Additionally, an overnight trip will be organized to Armenia's second largest city, Gyumri.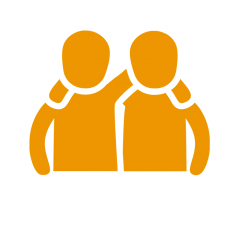 Play
The group will live, work, tour, and play together, creating a lasting bonding experience. Participants will be able to enjoy several meals at many excellent Yerevan restaurants during planned group dinners, and/or prepare meals for themselves during the trip. Accommodations in Yerevan will be secured in a rented home or apartments in a well-located, clean and secure area.
$1,850 per person plus a $400 charitable contribution towards defraying service project costs ($2,250 total). Payment is due in full at the time of your application. Included is an airport pick up and drop off, accommodations, group travel to and from service projects and tours, and some meals.
Air travel to and from Armenia is not included. Please contact Sima Tours at 610-359-7521 or via email at simatours@gmail.com or Peter Abajian (310) 400-9061 or via email at peter@parosfoundation.org to inquire about flight arrangements.
The deadline to apply is March 15, 2023, however, all interested parties are asked to contact Peter Abajian (310) 400-9061 or via email at peter@parosfoundation.org to make an initial reservation.
Your $400 minimum contribution will be used to fund needed materials and project expenses we will implement over the summer.
Give–The minimum $400 contribution to The Paros Foundation (a 501 c 3 private foundation) is tax deductible to the fullest extent allowed by law.
Get!–Participants who wish to begin their service in advance of the trip are encouraged to reach out to family and friends to help raise the minimum $400 contribution. Small fundraising events or a simple written request could help attract donors to this important cause. The Paros Foundation staff can help assist with ideas and fundraising materials. Feel free to contact Peter Abajian (310) 400-9061 or pabajian@gmail.com to discuss ideas.
Whether you choose to "give" or "get," this contribution will benefit children throughout Armenia and will greatly enhance the SERVICE Armenia project.