Newsletters
For 263 days the Azerbaijan Government has illegally blockaded 120,000 men, women and children who call Artsakh their home. This illegal action has led to widespread malnutrition, economic disaster and even most recently death. We cannot allow this attack on Armenians and Christians to go unchecked.
Please take a moment to contact the President, your elected officials and/or the media to urge them to pressure Azerbaijan to end this illegal and inhuman blockade before it is too late.
Knights of Vartan School #106
School 106 in Nor Nork over the last several years has received major upgrades thanks to the Knights of Vartan. Work has included the renovation of the school's gym, work on its' auditorium and the renovation of several classrooms and bathrooms for students on the first and second floors of the school. Most recently our team completed the renovations to the hallway on the first floor. If you are in the neighborhood, be sure to visit!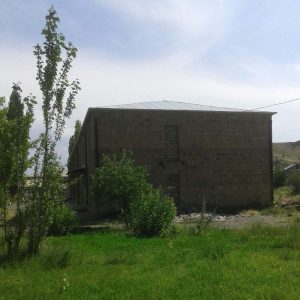 Nor Geghi Kindergarten
The work on replacing the roof at the Nor Geghi Kindergarten was completed earlier this month thanks to the continued support of the Nor Keghi Association based in Michigan. It is noteworthy that the local community also made a significant financial contribution to this work to help ensure it was completed this year prior to the onset of winter.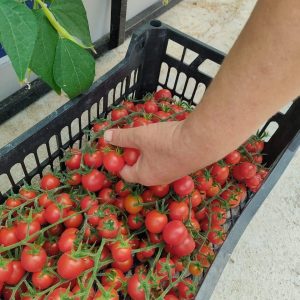 Aquaponics On The Border
Earlier this summer, we cut the ribbon and began production in the newly built ponics system in the village of Nerkin Karmir Aghbyur. This month, the first of our specialty tomatoes were sold in the local Berd marketplace. While it was a small amount, it marks another step in the cycle of this important project: Education, Production, Sales, and Community Reinvestment. We look forward to the continued success of our ponics greenhouse and all that are involved.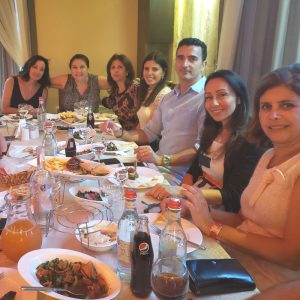 Visit Armenia with Paros in October!
Space is still available to join our Journey Through Armenia trip October 20 to November 1. Experience the best of Armenia, visit Paros projects, and help through service work. This ten day itinerary will take you to some of the best tourist sites, restaurants and project sites in Armenia. Please call Peter Abajian at (310) 400-9061 for more information and to reserve your space. Register Here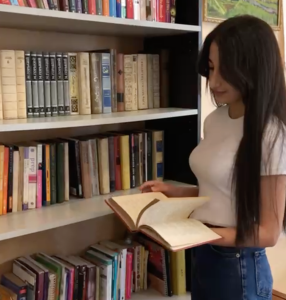 Debi Arach Student Gets Admitted To College
Another student from Debi Arach will be attending University! Larisa Grigoryan has attended Debi Arach since 2017. She thrived in her academic studies and enjoyed the extracurricular actives as well. She was specifically drawn to English and Math, and this year was admitted to the Department of Mathematics at Shirak State University. She now also volunteers at the center to help others like herself. Congratulations Larissa!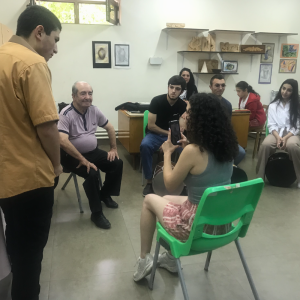 Thank You To Our Birthright Volunteer!
Special thanks to Annie Dilsizian who has been volunteering with us in Vanadzor this past summer. She has been participating in Birthright Armenia and working part time for Paros in Vanadzor. During her tenure, Annie helped with marketing efforts for Paros at the Vanadzor Museum of Fine Arts and Musical Armenia project sites. Thank you Annie!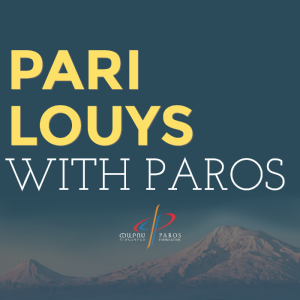 The Growth of Ponics in Armenia 
How sustainable is farming in Armenia? Remote villages with a lack of access to resources like water or the correct landscape may have difficulty producing crops. That is where systems like ponics come in. Join us as we discover the magic of this growing system that has proven effective in Armenia with MAquaponics co-founder, Kirk Wallace.

Listen now on Spotify, Apple, or Amazon.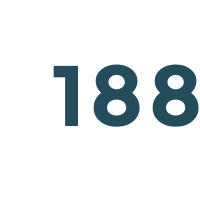 The number of days the Azerbaijan Government has illegally blockaded 120,000 people in Artsakh