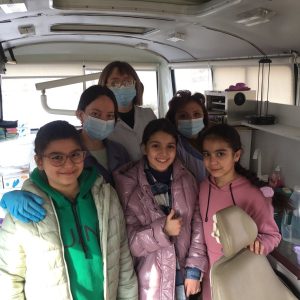 Mobile Dental Clinic
For years our mobile dental clinic and our dedicated staff of professionals, have tended to the dental needs and oral hygiene of hundreds of thousands of children in various locations throughout Armenia. With your generous support, our work toward the future will continue. Learn more and donate here.
Nerkin Tsaghkavan Kindergarten Opening
The community of Nerkin Tsaghkavan in Armenia's Tavush Region has not had a working kindergarten for the last 32 years. Thanks to the generous support of many donors including the Dadourian Foundation, The Paros Foundation rebuilt and expanded a building in the community to house the new kindergarten. Paros, Focus on Children Now, the Tavush Regional Government and the Consolidated Community of Ijevan joined forces to make this dream for the community of Nerkin Tsaghkavan a reality!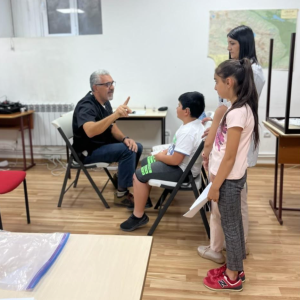 Med-Aid Armenia 2023 Dates Announced
Med-Aid Armenia is back again this summer from June 19th – June 29th, 2023! Join our medical group as they make an impact throughout Armenia through medical exams, research, and more! This trip is open to all medical professionals and medical students. Please reach out here for more information.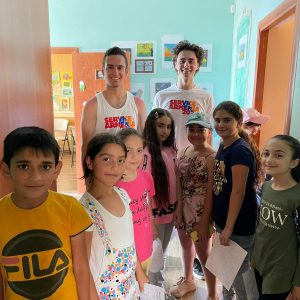 SERVICE Armenia 2023
For the past ten years, The Paros Foundation has provided a space for youth from around the world to experience Armenia in extraordinary ways. With a focus on service, this trip provides participants with a deeper connection to Armenia and its people. The trip will take place from June 24th-July 15th for participants ages 17-23. Apply here.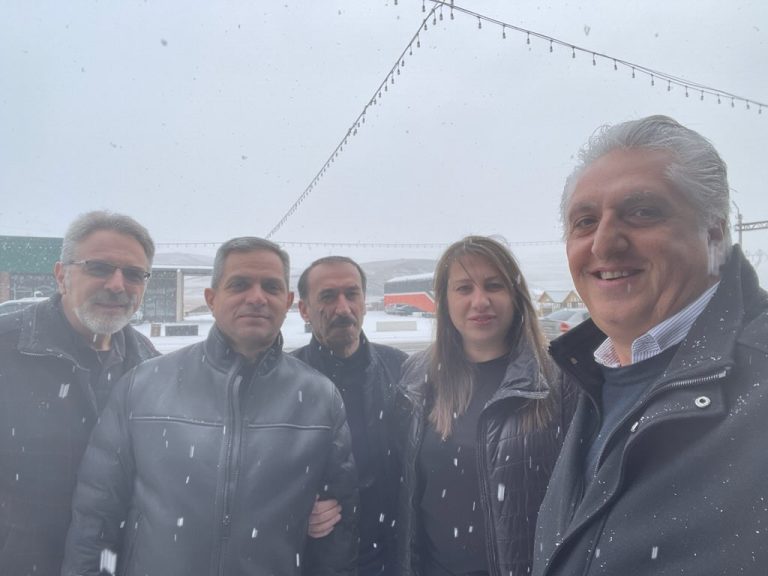 First Trip To Armenia in 2023
Executive Director Peter Abajian is in Armenia for his first trip of 2023. On the agenda for this trip, Abajian will be visiting project sites currently under construction, The Debi Arach Children's Center and the recently completed and opened kindergarten expansion in Verishen, and following up with the implementation of our High-Tech educational project with schools. In addition, we are looking forward to the ribbon cuttings at several project sites including the Akunk Medical Center, the nurses' station at the Medz Masrik School, the newly built and expanded kindergarten in Nerkin Tsaghkavan and the Gym at School #8 in Abovyan! New project development is also part of the plan.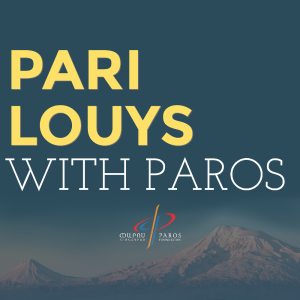 Stay tuned for our newest episode coming out tomorrow! In this episode, we interview Dr. Krirkor Deramerian, Pediatrician and Med Aid Armenia leader, about medical missions to Armenia, the medical landscape of the country, and the future of medicine in Armenia. Listen to the two-part episode on Wednesday, February 1st!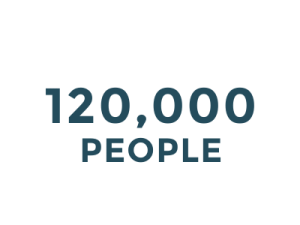 The # of people continuing to be blockaded in Artsakh by Azerbaijan.