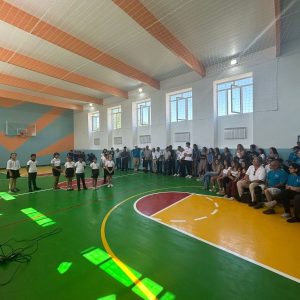 Nor Ughi Gym Opening
On July 13, students, parents, and staff at the Nor Ughi Village School welcomed local and regional officials and donors and staff from The Paros Foundation to the gala ribbon cutting of the school's new gym. John and June Mangassarian (RI-USA) spearheaded the fundraising for this project, matching all contributions to this important project.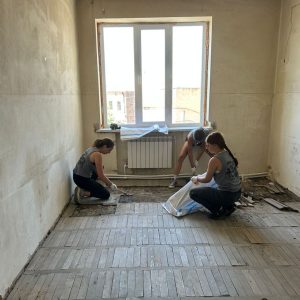 Four New Classrooms at Talin Music School
For the last several years, we have worked to expand the music school in the town of Talin and to make significant improvements to the facility. This summer, we improved four more classrooms for the students studying there. An additional $30,000 is needed to complete this project. Please consider contributing to this important project to help us complete this work. Learn more and contribute here.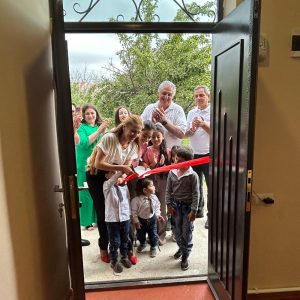 9th Artsakh Family Receives A New Home
Arsen Mnatsakanyan, his wife Narine and their four children received a new home in the community of Meds Masrik through the collective efforts of The Paros Foundation and Focus on Children Now. The family, having lost their home during the 2020 war, are now able to begin putting down roots in this village located in Armenia's Vardenis area. This is the 9th Artsakh family given a home in the community of Meds Masrik.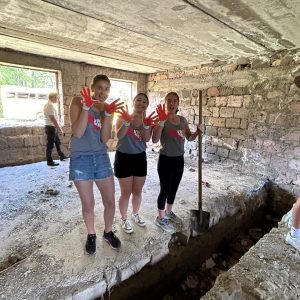 Work Begins to Clean Out Gyumri Building
SERVICE Armenia participants spent a day this month working at The Paros Foundation's new building in Gyumri cleaning out trash and preparing for construction to begin. Years of neglect have left the building full of trash and the property overgrown with weeds and brush. More than a truckload of trash and brush was removed from the building! Thank you SERVICE Armenia participants for a job well done!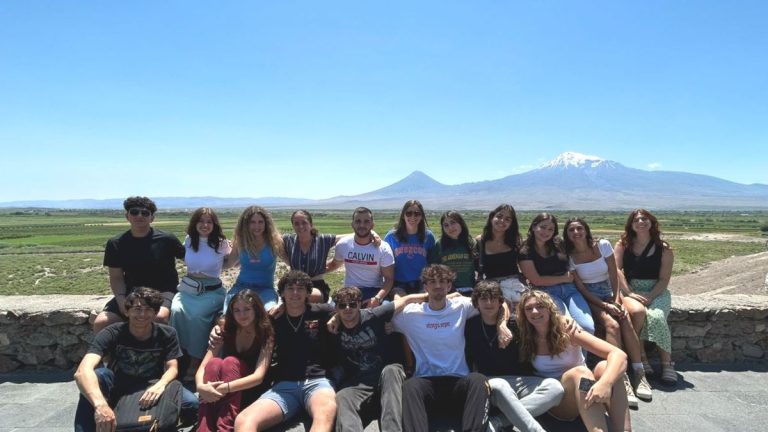 SERVICE Armenia 2023 Wraps Another Successful Trip
For three weeks 19 young people from throughout the United States created meaningful memories and left their mark on Armenia through The Paros Foundation's SERVICE Armenia 2023 program. The group based in Yerevan traveled throughout the country and completed service projects in Payuyr Sevak (working at the school and kindergarten), Talin (helping continue the renovation at the music school), Gyumri (Paros Housing, After-School & Vocational Center and at the Debi Arach Children's Center) and in Yerevan (orphan excursions for children at Nork and Kharpert residential facilities.) More than 150 young people have participated in this life-changing program which connects diasporan youth to the homeland. To express interest in next summer's program (which is open to young people ages 17 to 22) please email us at info@parosfoundation.org.
Visit Armenia with Paros in October!
Sign up now for The Paros Foundation's Journey to Armenia trip October 20 to November 1. Experience the best of Armenia, visit Paros projects and help through service work. This ten day itinerary will take you to some of the best tourist sites, restaurants and project sites in Armenia. Please call Peter Abajian at (310) 400-9061 for more information and to reserve your space. Register Here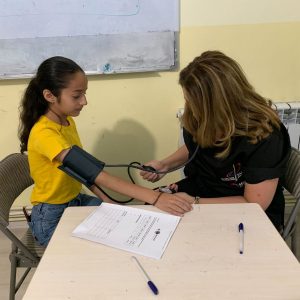 Med-Aid Armenia 2023 Wrapped
Med-Aid 2023 has officially wrapped! Our group spent their time in Armenia conducting health screenings on children in Yerevan, Gyumri and Paruyr Sevak. Medical professionals and volunteers also worked with their local colleagues in the community of Nor Hachen. We are so thankful for everyone who volunteered their time for this important initiative, and a special thank you to Dr. Krikor Deramerian who led the medical mission.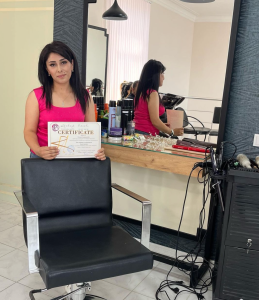 Ruzan is Working!
A new graduate of the Hianali Beauty Center, a social enterprise launched and supported by the Gary & Linda Assarian Vocational Training Program at Debi Arach, recently was hired to work at the salon. Ruzan is the third student that we have trained and ultimately hired. Of the almost 90 students that have completed their training, more than 75% of them are working in their new field and earning money. Hianali only hires the best of the best in the industry, so we are proud that their own program is contributing to this positive cycle. Congratulations Ruzan!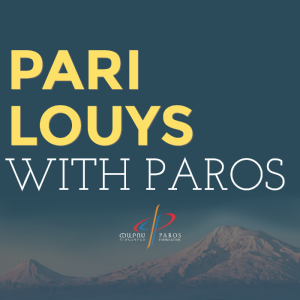 Hovnanian Family Foundation
Our latest episode of Pari Louys with Paros features Executive Director, Korioun Khatchadourian, from the H. Hovnanian Family Foundation. Since its inception in 1986, the foundation has created a ripple effect of positivity with programs like Birthright Armenia, various scholarships, and projects throughout Armenia. Listen using the link in our bio to learn about the impact this organization has made.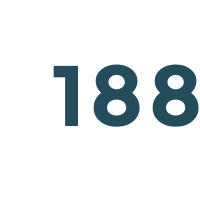 The number of SERVICE Armenia Alumni