Orange Armenia Implements Equal Opportunity HR Policy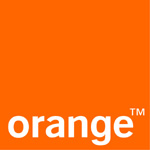 Armenia's third mobile operator, Orange Armenia, has entered the mobile market and plans to launch service by year's end. France Telecom, parent company of Orange Armenia, has adopted an equal opportunities HR policy, which prevents discrimination on the grounds of disability. Their policy was reinforced during a visit of Orange Armenia CEO Bruno Duthoit to Unison. Mr. Duthoit familiarized himself with the rich database of disabled job seekers registered at Unison, welcomed our initiative and pledged that persons with disabilities will be hired by Orange Armenia.
Following up on this promise, the HR Department of Orange Armenia considered approximately 35 applicants submitted by working with the Unison database. Three young people with disabilities were hired and have signed labor contracts with Orange.
The Unison team wishes both Orange Armenia and their newest employees a very successful relationship. We hope other employable people with disabilities are inspired by this success story and are encouraged to continue their efforts to seek employment.
Orange Armenia now joins a growing list of companies in Armenia that are adding employees with disabilities to their workforce.