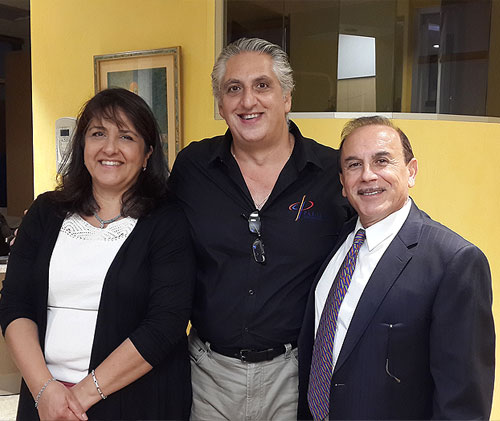 Agoura Hills, CA—On Sunday, August 9, Hilltop Dental served as the venue for a lovely evening of refreshments and fellowship benefitting the Dental Clinic at the Prkutyun Special Children's Center. The Marc Tognozzi Memorial Fund, established and maintained through The Paros Foundation, has partnered with Dr. George Apelian to both support and help raise needed funding to maintain the ongoing free dental services the clinic provides to almost 1,000 patients annually.
"Through Marc's Fund, I am very proud to support Dr. Apelian's work to benefit the children at the Prkutyun Center in Armenia." Said Esther Tognozzi, Marc's mother "Dr. Apelian established this clinic 10 years ago and we hope to work together to raise the support necessary to ensure its success well into the future."
The Dental Clinic at the Prkutyun Special Children's Center is named after George Apelian, Jr. and provides free dental services to more than 1,000 children of the center and their families who meet the financial guidelines established by the Center. The Center is currently in need of funding to replace its x-ray machine and operating funding to ensure operations through the end of 2015.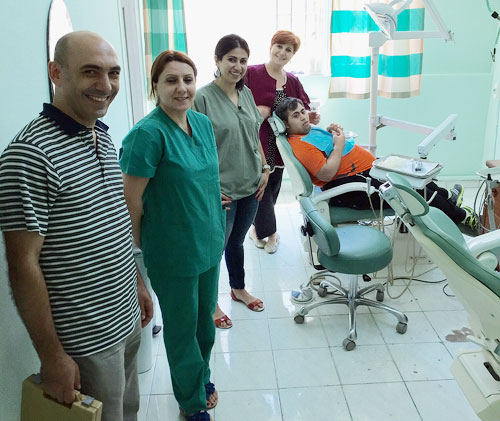 The Marc Tognozzi Memorial Fund was established in 2013 following the untimely passing of Marc Tognozzi. In an effort to find solace in creating some good from this terrible tragedy, the Tognozzi family partnered with The Paros Foundation to create The Marc Tognozzi Memorial Fund to implement valuable projects in Armenia.
The Paros Foundation underwrites all administrative expenses allowing all sponsor contributions to be allocated 100% to the project. Donations to The Paros Foundation, a 501(c)3 organization, are tax-deductible to the fullest extent allowed by law.
Formally launched in 2006, The Paros Foundation supports six exemplary local NGOs in Armenia with contributions of quality rent-free program space, operating funds and human resource support. To honor the centennial of the Armenian Genocide, The Paros Foundation launched the Paros 100 for 100 Projects for Prosperity in October of 2011. With an aggressive goal of identifying, vetting, fundraising for and ultimately implementing 100 special projects, The Paros Foundation and its staff in Armenia and the United States are quickly earning a reputation as the "go to" organization to oversee small and medium-sized project implementation in Armenia. To donate, or for more information, visit www.parosfoundation.org or call (310) 400-9061.