The Armenian Sports Hall of Fame inducted its first class of sports legends in Glendale, CA on February 26, 2022 and also raised funds for a youth wrestling intramural program in Tavush, Armenia.
The inductees, reaching extraordinary heights in their careers, were Gokor Chivichyan (judo), Vic Darchinyan (boxing), Andranik Eskandarian (soccer), Haig Kelegian (entrepreneur), Tim Kurkjian (baseball analyst/author), the late Ara Paraseghian, (college football coach), the late Jerry Tarkanian, (college basketball coach) and the late Garo Yepremian (football).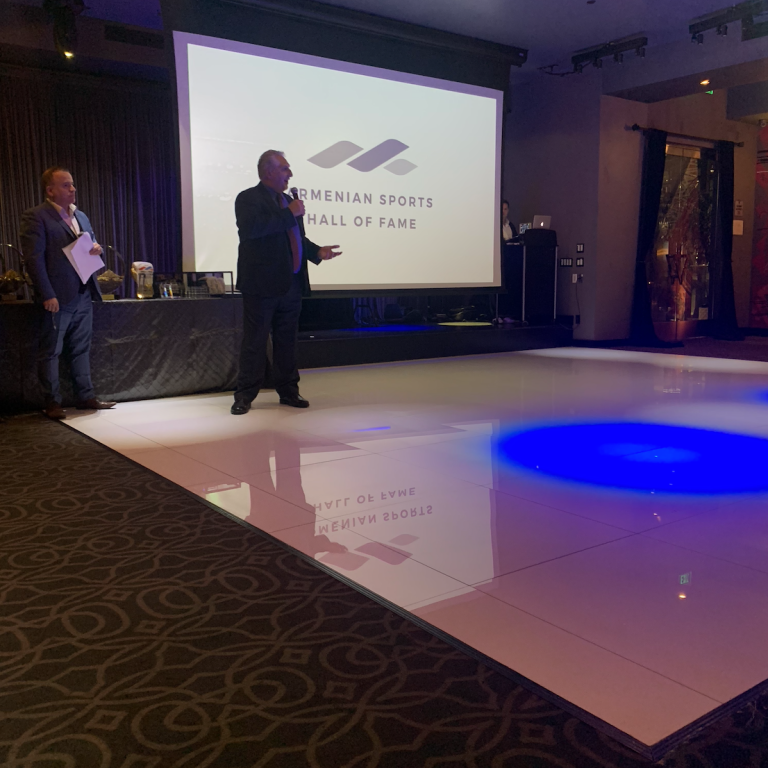 "My father received many hall of fame honors but if he was here tonight, he would have said this was the most special one,"   
                     
-Danny Tarkanian, accepting the award on behalf of his father Jerry Tarkanian
Three active athletes were honored for their outstanding service in our community. Migran Arutyunyan, who attended, and Eduard Vartanyan, both volunteered to fight at the frontline in Artsakh during the 2020 war. Also present was Arthur Aleksanyan, the Olympic gold medalist who used his platform for Armenian awareness.
Other athletes were recognized for their "break out" year including Melsick Baghdasaryan, making his UFC debut, Gary Chivichyan, the first Armenian to sign with the NBA G-league and named to the ESPN Espy award and Alex Eskandari, the first Armenian to race in a NASCAR sanctioned event.
"The sports world ecosystem is made up not only with athletes and coaches, but also the
community surrounding it", said Nadia Silk, ArmHOF board president.
The following people were acknowledged for their contributions in the LA community: Ken
Arutynyan, Nazo Ayranjyan, George Bastnajyan, Tomik Iranosian and Elvis Madatyan and Nara Vardanyan.
Silk thanked the 160 guests for attending this inaugural event at the Vertigo Event Venue. The atmosphere, created by Michael K, was edgy and exciting. Over 30 athletes energized the evening with their presence to celebrate the award recipients, making the evening memorable. The sponsors were acknowledged for their generous support and enthusiasm for the event and Tavush project. They included AussieK, Gracie Barra Tarzana, Hampar Family Foundation, Mr. Henry House of Coffee, Paros Foundation, Wines of Armenia and with a special thanks to Michael Aram. "We are grateful to our sponsors who helped make this event a success," Silk added on behalf of the ArmHOF board.
Members of the induction event committee included a group of volunteers who worked many hours to see this through; Kristen Abajian, Barbara Harmon, Aram Nahabedian, Allison Taylor, Gina Terkanian, Margo Silk and Brenda Yazujian.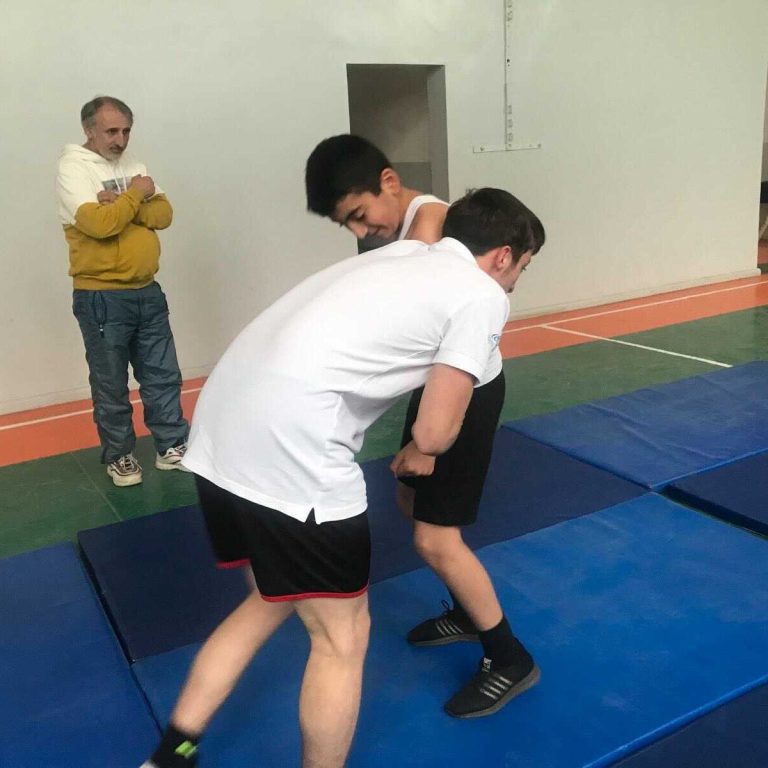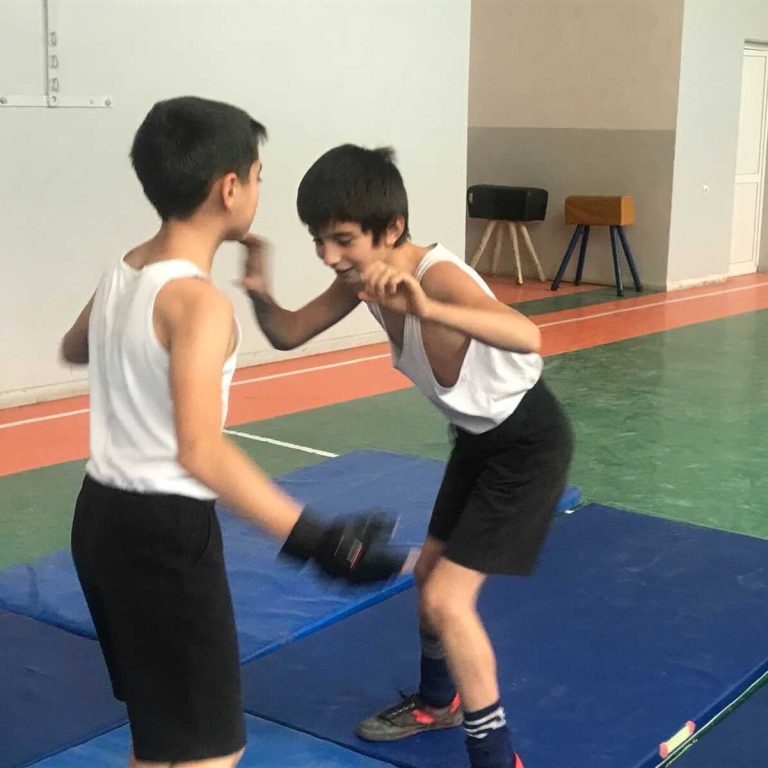 Gegard Mousasi, current Bellator MMA champion, emphasizes the importance of sports in our youth. "It's much more than a physical activity. It shows the health of a nation."