Economic opportunities for rural Armenian communities are scarce. To help address this important issue, The Paros Foundation has launched several initiatives aimed at job creation in rural communities. This includes planting more than 800 fruit-bearing trees, establishing a pig farm, fertilizer production, small animal feed production and honey production. These economic development opportunities are all administered under the auspices of the Aygepar Business Incubator, which provides rent-free space, sanitary conditions and marketing and technical expertise to local businesses.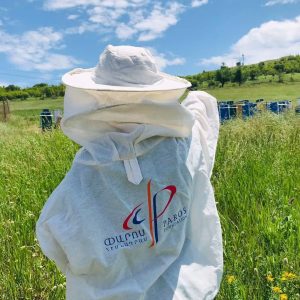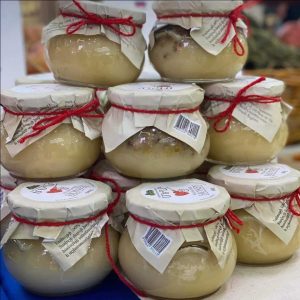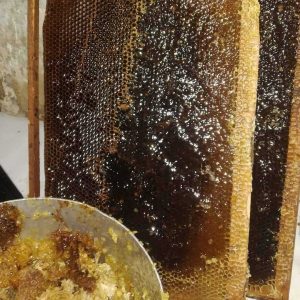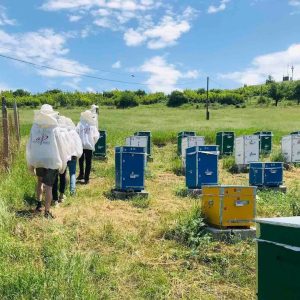 The Paros Foundation successfully launched a high quality honey production just outside of the village of Verin Tsakhavan and later, in the village of Nerkin Karmir Aghbyur in the Berd area of Armenia's Tavush Region with 200 bee hives. The immediate goal is to expand this production adding 50 more bee hives in a new community. This will both add to the commercially viable quantities of high-altitude, raw honey, and will lead to expanded job creation and opportunities in the market place. All components of this important project are manufactured locally in the Armenian market including the hives, bee families, wax starter sheets and concrete block stands. Even the glass jars for sale are manufactured in Armenia!
In addition to this project's job creating and economic benefits, as with the hives in Nerkin Karmir Aghbyur, these new hives will serve as an educational curriculum for students at the school in the new village that is ultimately selected. This living classroom approach has proved very successful to date.