Hianali Beauty Center Offers High Quality Services With a Mission!
Dr. & Mrs. Gary & Linda Assarian have a mission to empower people and get them to work. With their support, the Hianali Beauty Center was launched last month both as a high-end, high-quality beauty center and as a training program free-of-charge, for people wishing to work in the beauty services sector in Gyumri.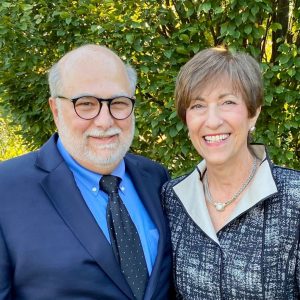 "Our hope is that by providing people in Gyumri with a real skill and employment opportunity, they will work hard to raise themselves from poverty. I am looking forward to the success of the Hianali Beauty Center, and its program, as we have seen with the other programs, we have supported in Gyumri thus far."
-Dr. Gary Assarian
The Hianali Beauty Center is already building a stable of steady paying customers, who are pleased with the pleasant environment of the center and the quality of services available. All proceeds from paying customers will be used to support the vocational training services provided. The training programs currently have 44 students enrolled in three specific courses in cosmetology. This social enterprise is part of the Assarian Vocational Training Program at Debi Arach.
The training program at the center includes skill development in men's, women's and children's haircuts, styling and dyeing, manicure and pedicures and facials and make up application.
"Our goal is to hire the best of our students to work at the center. By both training and providing employment opportunities to these young people, we are slowly chipping away at the level of generational poverty in Gyumri."
-Peter Abajian, Executive Director of The Paros Foundation
Launched in 2017, The Dr. Gary and Linda Assarian Vocational Training Program at the Debi Arach Children's Center (a project of The Paros Foundation) has created employment opportunities for Gyumri's impoverished community in both high-tech and low-tech skill areas.