We are so excited to announce that a new cosmetology program has been added to the Assarian Vocational Program that will serve as a vehicle for impoverished people from Gyumri to learn new skills and secure gainful employment. The program is designed to teach skills such as hairdressing/barbering, esthetics, makeup application, manicure/pedicure and children's hair in a luxury salon with the goal of providing high-quality training within the framework of a social enterprise.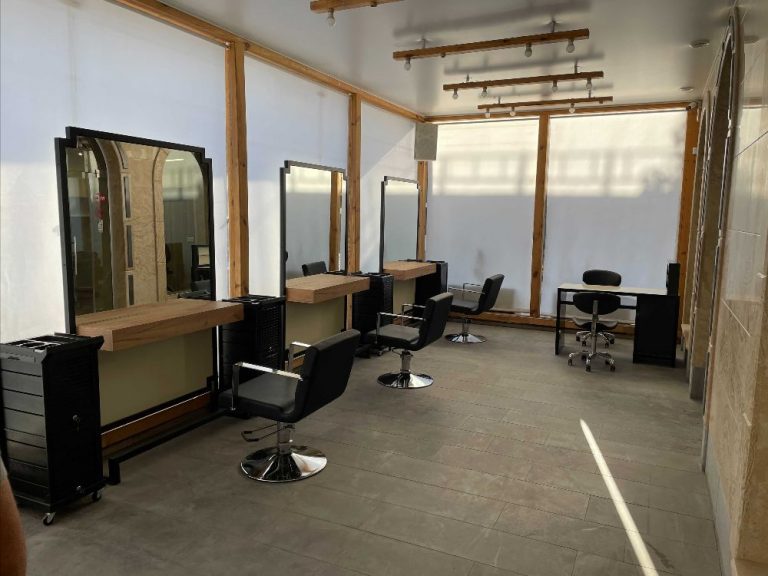 A huge thank you to the Assarian Family, whose vision and funding helped create this new opportunity for the people of Gyumri! With their help we were able to launch the Assarian Vocational Center, that has been hugely successful in providing a high level of training for students to eventually obtain work and support themselves and their families out of poverty.
The Assarian Vocational Program started with the help of the Dr. Gary and Linda Assarian Family Foundation, as an opportunity for students of Debi Arach to learn valuable skills in areas like technology for future employment opportunities. Since 2017, the program has grown to be a hugely successful vehicle to bring the young generation of Gyumri out of poverty for good. With partnerships like learning opportunities with Digital Pomegranate for coding, knowledge in textiles through the local Lentex factory, beauty salon training and more the vocational program is setting up these participants to change their own lives.
"Our goal is to help people learn a skill and successfully gain employment. We are excited to support Paros in these innovative programs and their future plans."
-Dr. Gary Assarian