On June 23, 2023 representatives and supporters from the Austrian Development Agency, the Tavush Regional Government, the Berd Consolidated Community, MAquaponics, and The Paros Foundation gathered to celebrate the official ribbon cutting and launch of the Ponics Greenhouse and Educational Center adjacent to the village school in Nerkin Karmir Aghbyur. The Goshtigian Family from California, who generously supported the project on behalf of The Paros Foundation, were on hand to witness the launch of this cutting-edge agricultural system.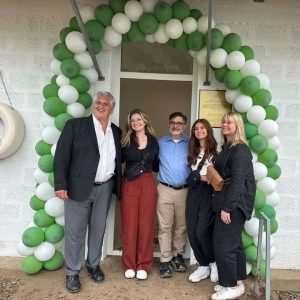 We are very happy that we were able to provide support for this innovative project through The Paros Foundation for the benefit of the community in Nerkin Karmir Aghbyur and for the future education of the children here."
-Patrick Goshtigian
The Ponics System uses animal waste converted to liquid fertilizer to grow high-yield crops in a sustainable system using very little water and is suitable for use in limited space. Two full-time people are now employed in this project. Students will be actively engaged in this teaching center and all proceeds from sales will be reinvested into the local community.
The Berd Consolidated Community provided The Paros Foundation with the land to install the system. The Austrian Development Agency provided the majority of the funds for the equipment. MAquaponics LLC designed the aquaponics system and was the implementing partner on this project. The Paros Foundation provided support for construction and the ongoing education, marketing and administration of the project.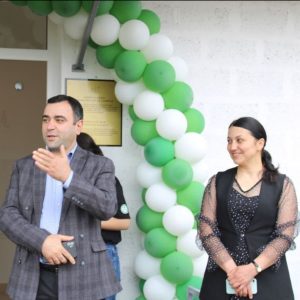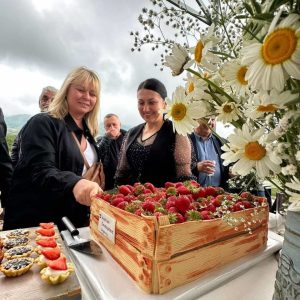 "This project is exactly what border communities like Nerkin Karmir Aghbyur needs to expand its local agricultural sector.  Limited water and land make growing food difficult and this system and its related educational component can be the solution."
-Peter Abajian, Executive Director