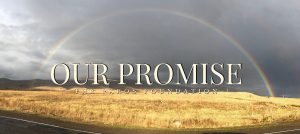 Its only Tuesday and I have already been asked twice this week about our "100%" promise, so I thought I would take a moment and explain this significant part of our Paros philanthropic model.
Thanks to the on-going commitment and generosity of the Strauch-Kulhanjian Family and our Founder and Chairman, Roger Strauch, 100% of donor contributions (a.k.a. funds that we raise from the community) are applied directly and entirely to fund projects in Armenia.  These are either projects that we have identified and are implementing, or projects that donors have identified and partnered with us on their funding and implementation.  Roger and his family annually underwrite 100% of The Paros Foundation's administrative costs.  Salaries (two full-time in the U.S. and three in Armenia,) our travel to and from and within Armenia, office supplies, postage, marketing materials, etc. all add up, and we are fortunate to continue to have Roger's and his family's support to underwrite these necessities. This significant commitment has helped build trust between our Foundation and the community and allows us to be fully transparent.
If you are thinking about Thanksgiving and "Giving Tuesday," please keep Paros and our 100% promise in mind!