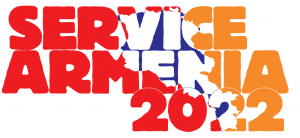 July 3rd – July 24th, 2022
This trip will be two weeks with the same programming as past years. Participants aged 17-23 will serve, tour, and play in Armenia. Participant fees are $1,800 per person including a $400 charitable contribution, not including airfare.
If you have any questions about our SERVICE Armenia 2021 program please call Peter Abajian, Executive Director at (310) 400-9061 or contact him via email pabajian@gmail.com.