Berkeley, California–The Paros Foundation's 2016 SERVICE Armenia program was another great success. Participants included 23 young people from across the United States and Dubai who worked together on seven different humanitarian and educational service projects over the course of four weeks, all while touring and enjoying Armenia and making life-long friendships.
"I loved every second of it. The service work we did was great and taught me a lot of life skills also. I especially liked when we had contact with the local kids. There were so many things to do in Armenia we were never bored. All the touring places we visited were amazing too," said Talar Abajian, a high school senior who participated in this year's program.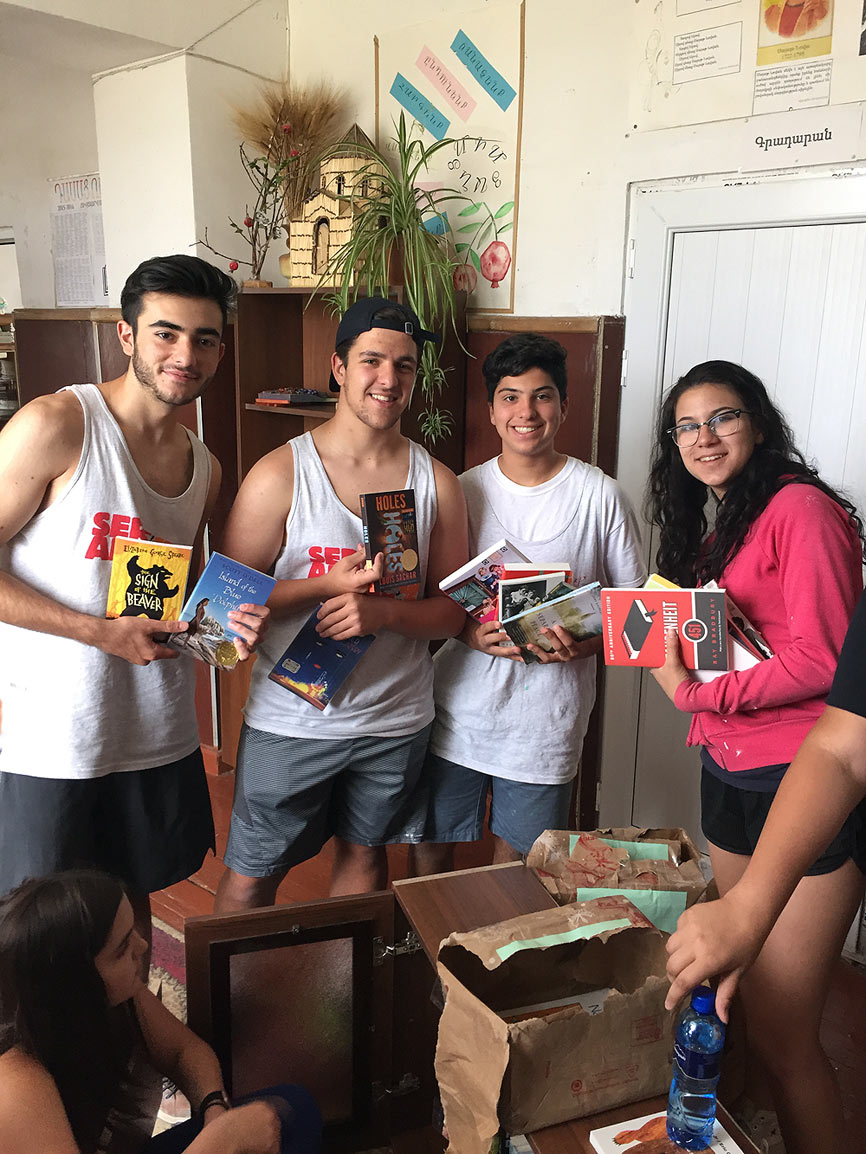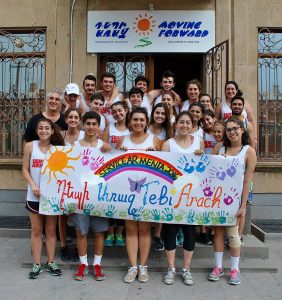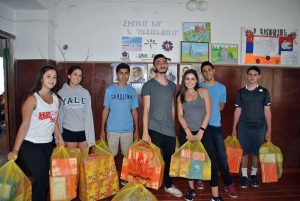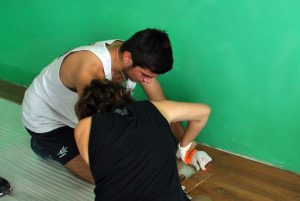 "Through the generous support of donors and SERVICE Armenia volunteers, three classrooms were renovated at the Lchashen village school, shoes were distributed to more than 200 students, and a playground w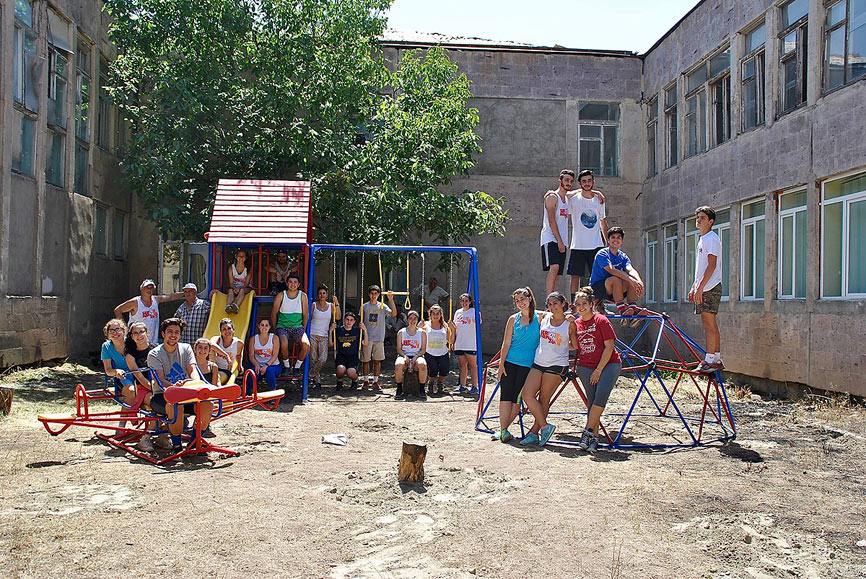 as created at the Getashen village school for their kindergarten," said Peter Abajian, Executive Director of The Paros Foundation. "In addition, we helped with the GOAL soccer camp in Gyumri, worked at the Debi Arach Children's Center, and distributed English language literature through our Book-in-a-Bag project to three village schools."
"I had a great time with Paros this summer, and I'm happy to say that I'm interested in participating next year too," said Thomas Yocum, 2016 SERVICE Armenia participant.
The Paros Foundation established SERVICE Armenia in 2013 to provide young people between the ages of 17 and 23 with the opportunity to engage in meaningful service work while having fun in Armenia and Artsakh. Applications for SERVICE Armenia 2017 will be available in January on our website www.parosfoundation.org.
Formally launched in 2006, The Paros Foundation and its staff in Armenia and the United States have earned a reputation as the "go to" organization to oversee small and medium-sized project implementation in Armenia.  Beginning with our support for seven exemplary local non-government organizations working with children, people with disabilities and the arts, the foundation works towards helping build a sustainable and vibrant homeland while improving living conditions for its most vulnerable populations.
With an aggressive goal of identifying, vetting, fundraising for and ultimately implementing 100 special projects, The Paros Foundation launched the Paros 100 for 100 Projects for Prosperity in October of 2011 to commemorate the centennial of the Armenian Genocide.  Following the successful completion of this initiative, the Foundation's leadership agreed to continue operating via this project-based model of philanthropy, and launched the "Paros Projects for Prosperity."
To facilitate volunteerism, The Paros Foundation launched its SERVICE Armenia program in 2013. This Armenia-based service program  provides participants an opportunity to travel to, and experience all that Armenia has to offer while helping make a difference.
Donations to The Paros Foundation, a 501(c) 3 organization, are tax-deductible to the fullest extent allowed by law.  The Foundation underwrites100% of administrative costs allowing all donor contributions to be allocated directly to the projects.
To learn more about the Paros Foundation or its projects or to sponsor a project of the Paros Foundation's Projects for Prosperity initiative, please visit www.parosfoundation.org or call (310) 400-9061.