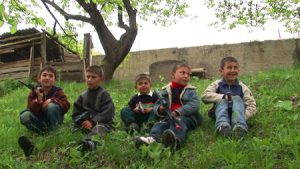 During Golden Apricot International Film Festival the Armenian premiere screening of Neighbors, a documentary film made by Manana Films studio took place. 
The international premiere screening of the film took place in Istanbul International Film Festival in April.
Neighbors is a feature-length documentary tell about two villages situated on both sides of Armenian-Turkish border. The film is made with the support of Royal Norwegian Embassy and Armenia Turkey Cinema Platform.
The European premiere screening of the film will take place in Fall.