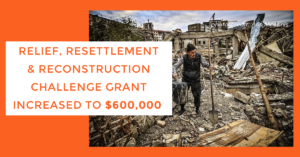 Thanks to another anonymous donor, we are no
increasing our matching challenge to $600,000!
Thank you to everyone who has helped contribute to our matching relief efforts! So far we have raised $222,451 which will be matched to total $444,902. As Armenians enter a new year, they are still being confronted with the overwhelming task of evacuating and surrendering lands to Azerbaijan, providing assistance and securing housing for more than 100,000 refugees from Artsakh, and repairing damages in both Armenia and Artsakh from these brutal attacks. But we can help do something about it, together!

Funds will be matched dollar for dollar up to $300,000 (by several anonymous donors who are contributing in honor of our brave fallen soldiers), for a total of $600,000. Let's start 2021 on a positive note. Please help us meet this challenge.
Frequently visit the Emergency Relief and Reconstruction Artsakh project on The Paros Foundation website for updates, and follow us on social media.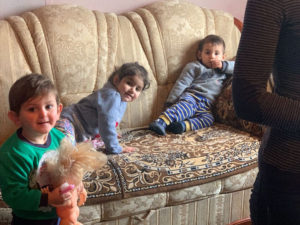 [av_gallery ids='60984,60985′ style='thumbnails' preview_size='portfolio' crop_big_preview_thumbnail='avia-gallery-big-crop-thumb' thumb_size='portfolio' columns='2′ imagelink='lightbox' lazyload='avia_lazyload' admin_preview_bg="]
All donations made through this link will be matched up to $300,000 regardless of the amount.