More than 800 high quality fruit trees are being planted with a drip irrigation water system in the border village of Nerkin Karmir Aghbyur (NKA) in our mission to plant #rootsattheborder. Economic opportunities in border villages like NKA are extremely limited due to lack of investment and safety issues. Without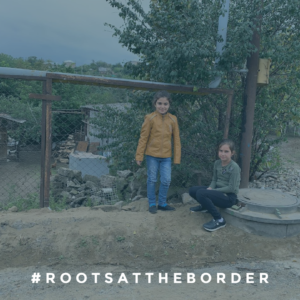 these opportunities, families are forced to either find work elsewhere, or move out of the region entirely.To help mitigate this and stimulate the local economy we have recently established a small orchard in the village of Nerkin Karmir Aghbyur. The orchard will be located on the grounds of the local school and will serve as a teaching opportunity for the students, along with providing economic support to the entire community. We need $40,000 more to sustain the orchard for the next three years. Help us plant roots in the border village of NKA so the community can be equipped with a viable local economy.

We are so excited that our #rootsontheborder initiative will also serve as a teaching opportunity for the local children as a living classroom. Learning about the agriculture that is now rooted in their community will give the children a sense of pride and ownership of the orchard that is helping their very own community, from start to finish.