The defenders of our homeland need our help! As the weather gets colder and the war with Azerbaijan continues, thousands of volunteers have enlisted to help–and they need warm, quality winter coats.

Our goal is to supply a minimum of 1,000 coats via air freight to Armenia in the coming weeks. Please consider making a $75 donation to help us purchase a warm winter coat, liner and cover shipping toArmenia. This is an urgent and time sensitive need.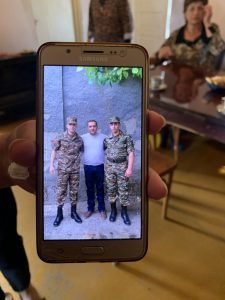 Let's work together to reach our goal and provide over 1,000 heroes with coats this coming week!