Since Soviet time, children at Abovyan's School #8 did not have a gym for their physical education. The gym at the school had a leaky roof, broken windows and no heat. This made the facility too dangerous for students to use. Physical Education classes were held in regular classrooms and limited to individual sports or simple exercise. On February 20th, the newly renovated gym was officially opened thanks to the efforts of The Paros Foundation and supporter Seda Melkoni.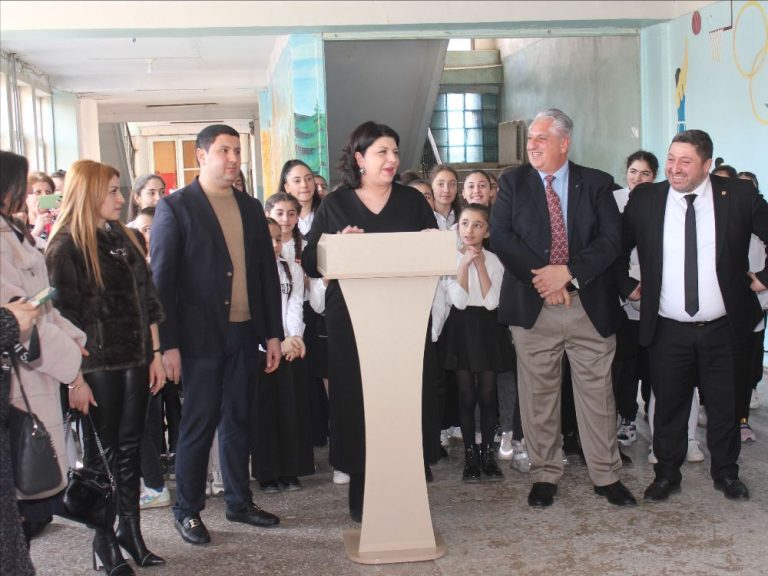 "Thanks to the leadership of Seda Melkoni, and her circle of supporters, this large gym project which will serve almost 500 students is now a reality. Together with her supporters, we have now completed the renovation of three of the six building's roofs and now this large L-shaped gymnasium."
-Peter Abajian, Executive Director
While the work on the medical center was completed in September of 2022—and the staff began work at the new center–the official ribbon cutting was delayed until mid-February because of the September attack on Armenia by Azerbaijan.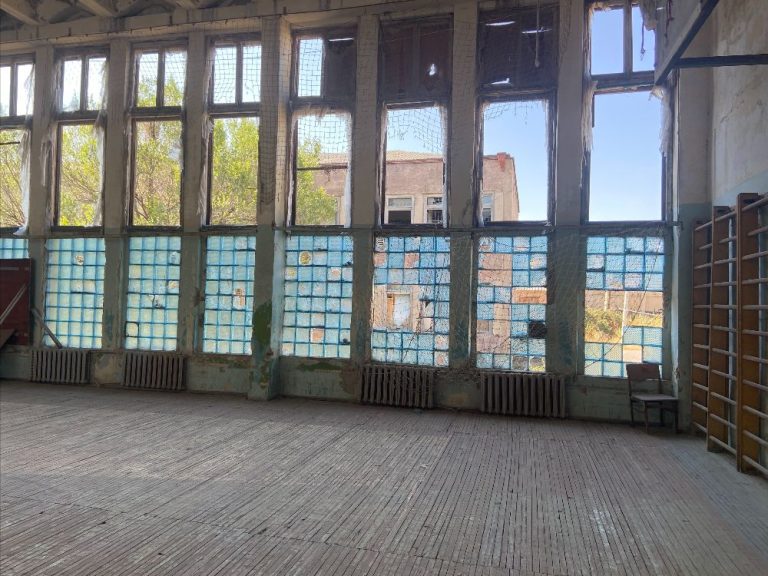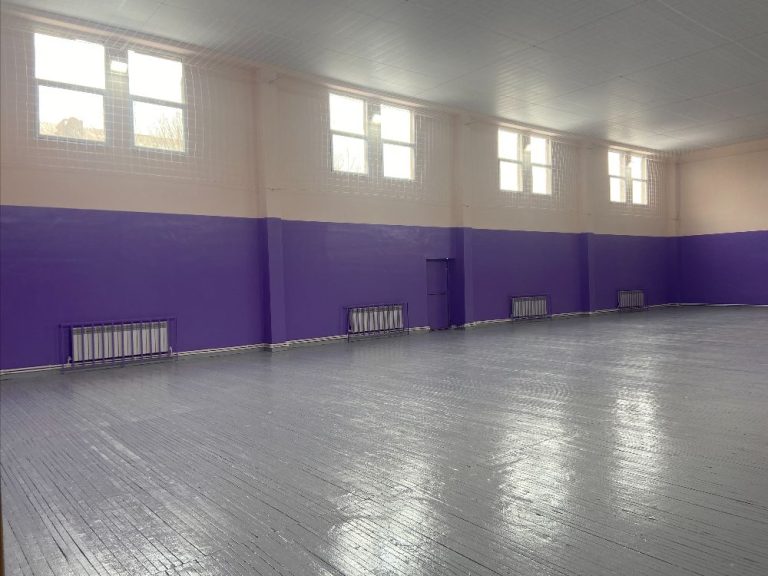 During the opening celebration, Lusine Baghdasaryan, Principal of the school spoke about the challenges of not having a gym for students to use. She praised the work of The Paros Foundation work crew and staff, contributions from the Kotayk Regional Governor's office and Abovyan Municipality. Students performed an exhibition of dance, song, gymnastics and martial arts for the guests.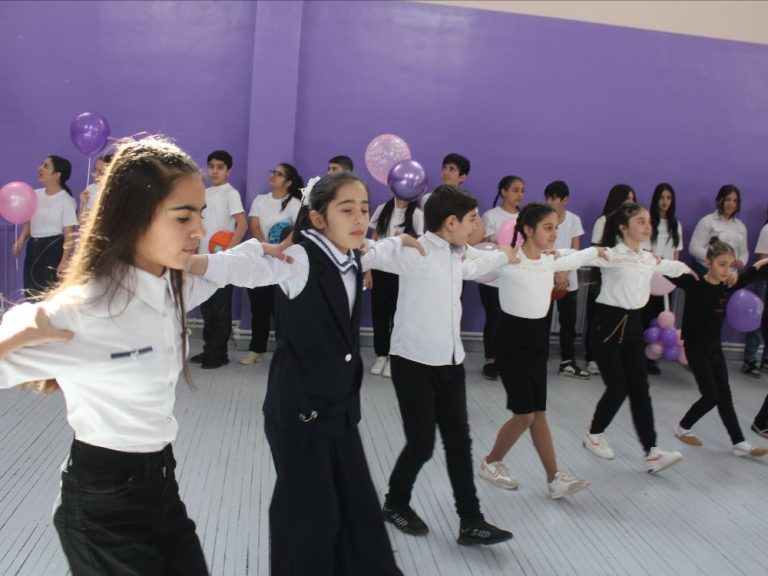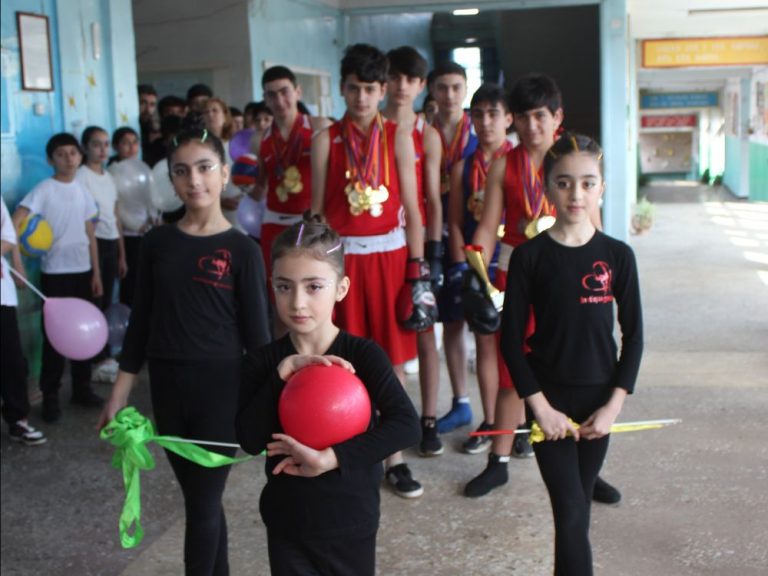 The renovation of the gymnasium included the installation of a new ceiling, new smaller (energy efficient) windows, new electrical system and lighting, new heating system, new doors and the restoration of the flooring. New safety netting was installed throughout to protect the ceiling and windows from breakage. In addition to the renovation work overseen by The Paros Foundation, the Kotayk Regional Government provided funding for the new windows and the Municipality of Abovyan provided new sporting equipment for the school's use. This work was all made possible through the support of the Berejikian and Melkonian Families with a special thanks to ELSO Foundation and donations in memory of Sogomon Dordulian.