The Gegharkunik Region village of Akunk has a new medical center thanks to the work of The Paros Foundation through the benefactor Mr. Alex Cherchian (SC-USA). Prior to the completion of this new center, the medical staff worked to address the needs of more than 4,500 people in this community from a room in the nearby village school.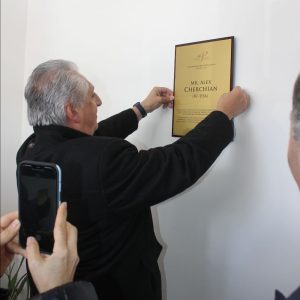 "The fact that Akunk did not have a dedicated medical center space with sanitary conditions to adequately service its population was a huge program. I would like to extend our appreciation to Mr. Alex Cherchian and his family for sponsoring this important project."
-Peter Abajian, Executive Director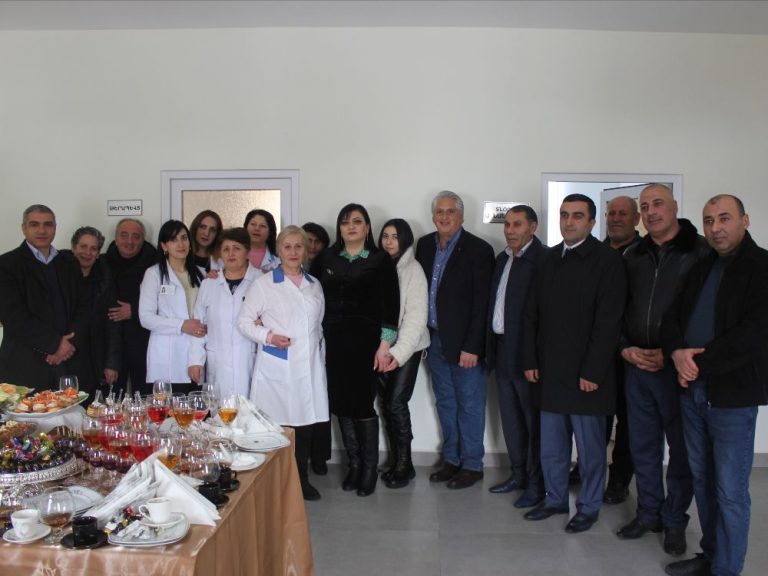 While the work on the medical center was completed in September of 2022—and the staff began work at the new center–the official ribbon cutting was delayed until mid-February because of the September attack on Armenia by Azerbaijan.
In 2020, the Regional Government of Gegharkunik partially renovated the facility, but never completed the work. The Paros Foundation installed the center's heating system, completed the plaster and painting, installed flooring throughout and completed the plumbing systems and bathroom. Now the center is fully equipped with a laboratory, restroom, patient exam rooms and administrative offices.