Paros Domik Demolition Fundraiser
September 15, 2022 @ 6:30 pm

-

9:30 pm

$250+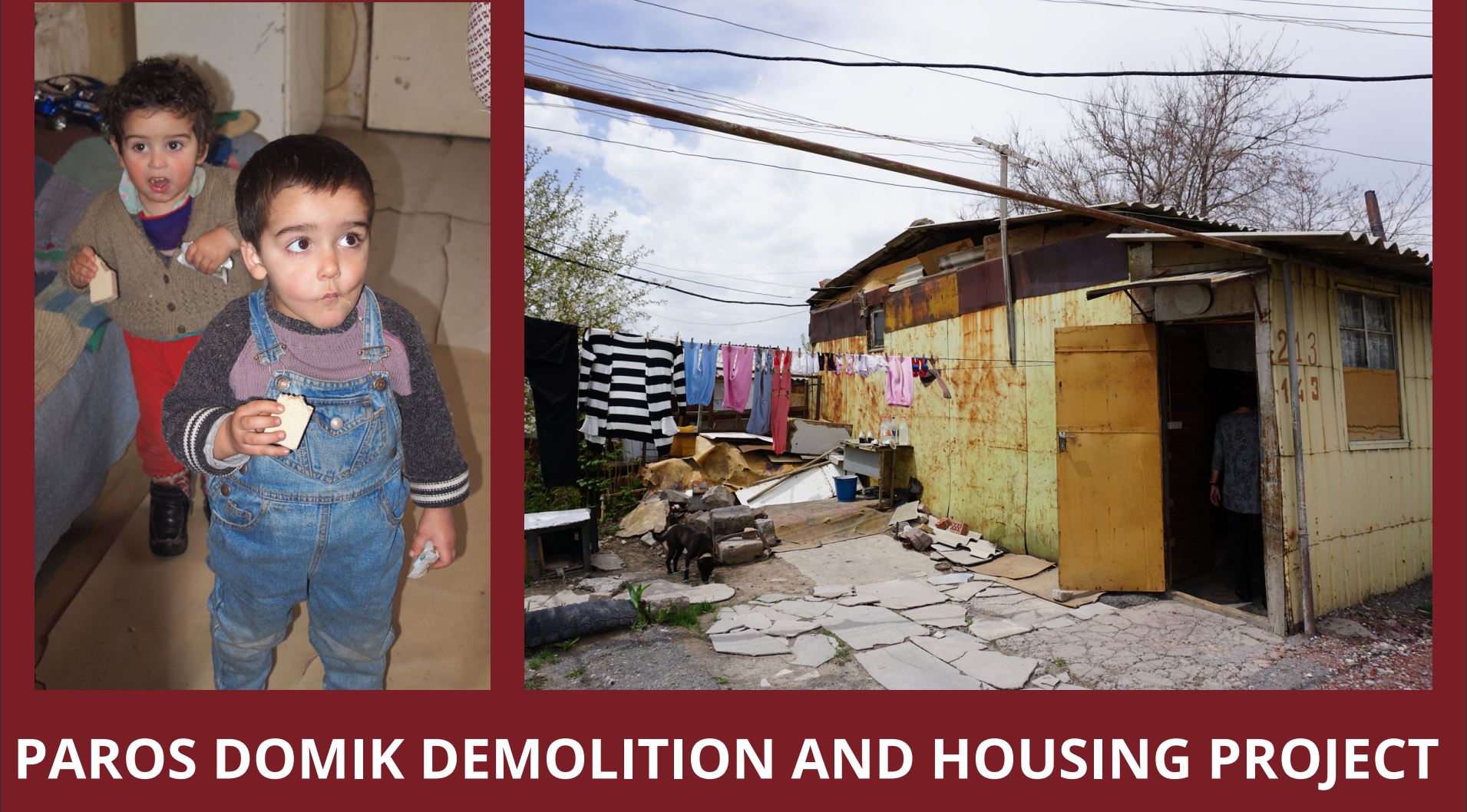 Dear Friends,
Gyumri needs our help, and we have a unique opportunity to both help with Gyumri's housing shortage, and to break its generational cycle of poverty that remains for so many families from the earthquake of 1988. Our goal is to demolish the domiks (the shipping containers that have served as temporary housing for so many since that time.)
To date, The Paros Foundation has moved 26 families into new homes in Gyumri. The Debi Arach Children's Center, through its enrichment programs, has helped more than 1,200 children since its launch in 2015. These children, many of whom live in domiks, are healthier, doing well in school and are on the road to a brighter future. The Assarian Vocational Training Programs have helped educate and train more than 400 of these children and young adults since its launch in 2017, and more than 100 of them are working and earning money with their new skills. Many others are continuing their studies towards their careers.
At this time we urge you to support our fundraising efforts for the reconstruction of 16 residential apartment units, the addition of 6,000 square feet of program space for a second branch of the Debi Arach Children's Center, and vocational training programs.
We know how to do this! We hope you will support this project with a donation to The Paros Foundation's Domik Demolition Fundraiser, Co-hosted by Dr. Gary Assarian and Mr. Howard Atesian. Please complete and return the enclosed RSVP form!
A donation at the Supporter level or above includes an invitation to join us at the Birmingham Athletic Club on September 15th at 6:30 p.m. for cocktails and appetizers to learn more about how your donation will be spent to achieve these project goals. We hope you will consider this option and join us!
For more information, please contact Gary Assarian (248) 310-9328.
Paros Sponsor ($3,000 and greater) includes acknowledgement at the event and admission for four
Benefactor ($1,000 – $2,999) includes acknowledgement at the event
Advocate ($500 – $999) includes admission for two
Supporter ($250 – $499) includes admission for two
Please send your donations to: The Paros Foundation, 2217 5th Street, Berkeley CA 94710
We value your privacy and do not share your information with any organization
The Paros Foundation (EIN 20-5094630) is a 501(c)3 organization. All contributions are tax deductible to the fullest extent allowed by law.