Paros Blog
Home Reconstruction Continuing in Nerkin Karmir Aghbyur with the Continued Sponsorship of the Atamian Family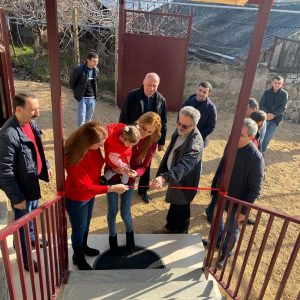 The reconstruction of two additional homes in the Tavush border community of Nerkin Karmir Aghbyur was completed earlier this month. This brings the total to nine homes that Jean-Marie and Lori Atamian have rebuilt in this important and growing border community of 1,100 inhabitants.
Before reconstruction began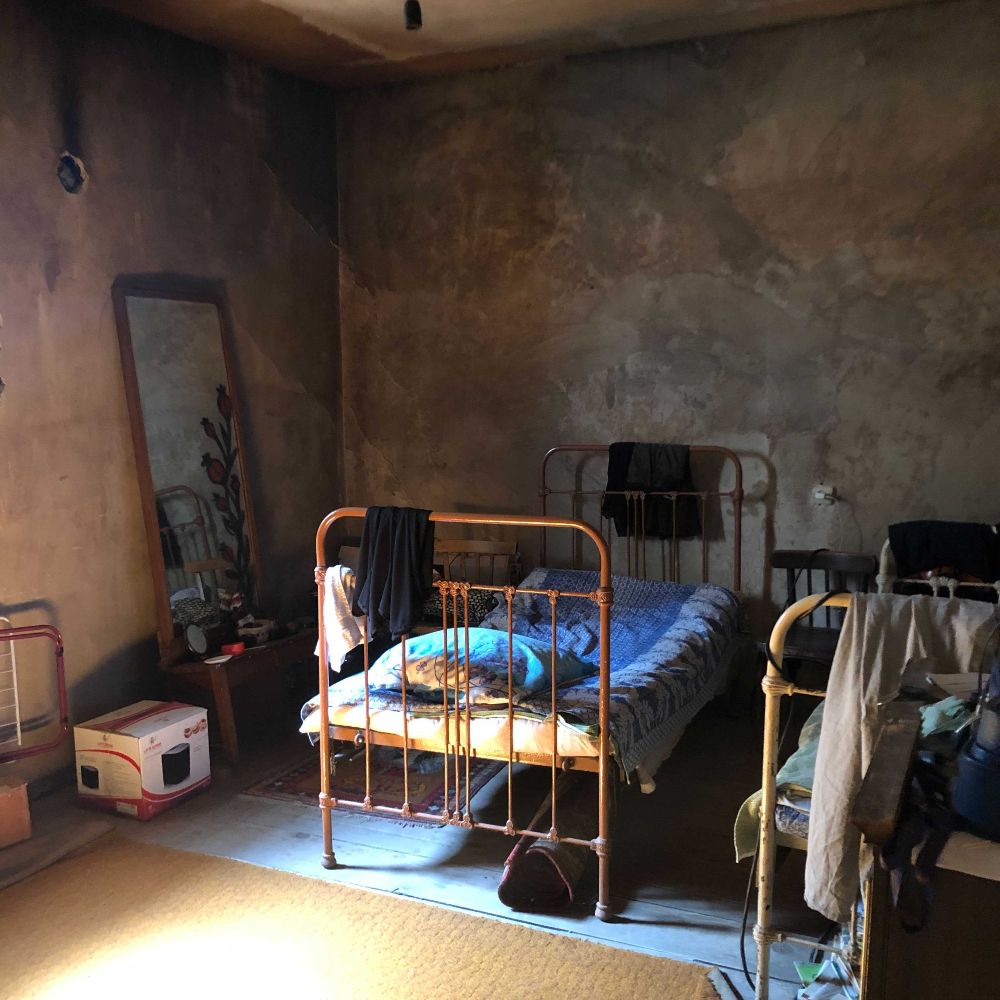 The homes of Narek Vardanyan, a soldier who was seriously injured in the 2020 war, and Ghugas Avagyan, whose sons are both on active military service, were rebuilt and equipped to modern norms. The Vardanyan home was reconstructed to allow Narek to easily access the rooms and be more comfortable. The Avagyan property initially consisted of only partial exterior walls and was rebuilt from the ground up. A short video of the ribbon cutting ceremony on both homes can be viewed at
www.parosfoundation.com.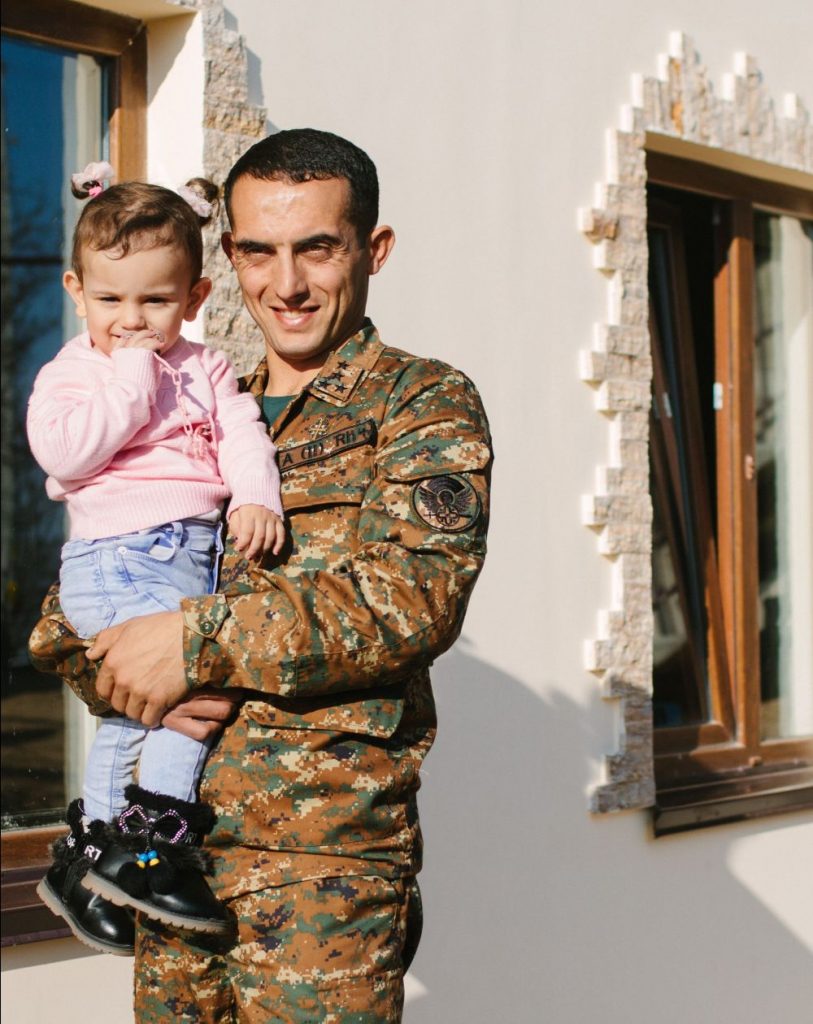 In launching this most recent phase of his infrastructure projects, Mr. Atamian stated that "in light of their extraordinary service to our nation in defending our borders during the 2020 war, we wanted to prioritize the reconstruction of Narek's and Ghugas' homes as a symbol of our respect and appreciation to their families." He went on to state that "soldiers like Narek and Ghugas' sons are heroes and should be treated as such."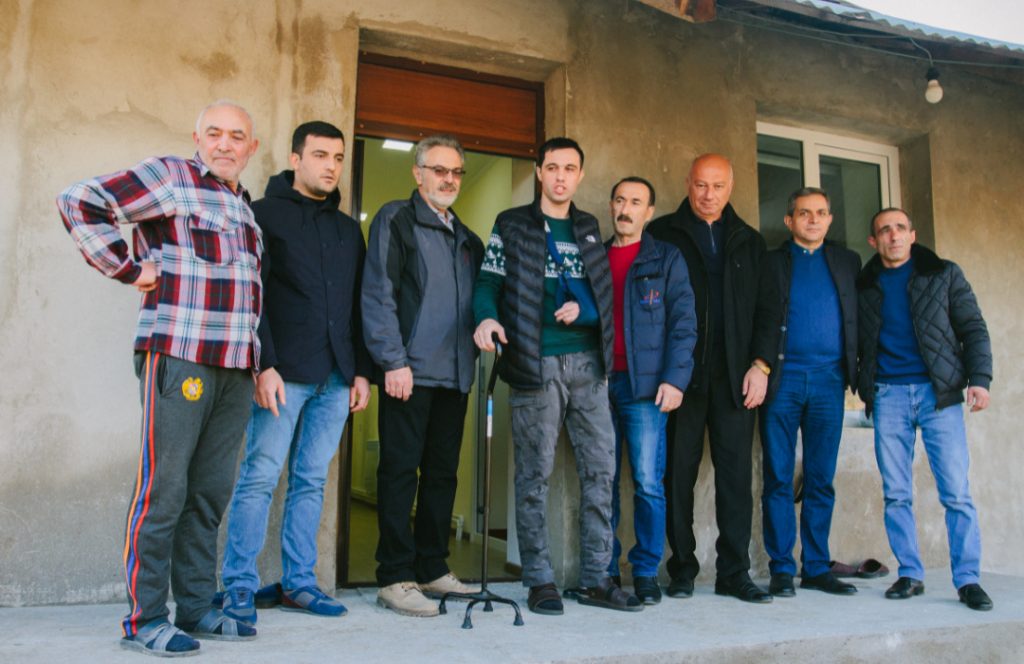 Since 2013, the Atamians have financed the reconstruction of the village's medical center, kindergarten, secondary school (3 large two-story buildings), emergency services building, and water infrastructure. In addition, the Atamian family has supported more than 20 additional families in the village with agribusinesses and/or home repair grants. Jean Marie and Lori Atamian are committed to continuing their work to improve the housing conditions of large and military families. As noted by Peter Abajian, Executive Director of The Paros Foundation, "by creating a better standard of living for villagers along the border, we are ultimately helping create a more secure homeland."
The Paros Foundation launched its Prosperity on the Border initiative in 2015 to help significantly improve conditions in border communities. To date, The Paros Foundation has implemented infrastructure projects in 12 border communities in Tavush. Following the 2020 war, the foundation purchased, renovated, and resettled seven displaced families from Artsakh into new homes in the village of Nerkin Karmir Aghbyur as part of the Armenia Resettlement Coalition.
The Paros Foundation was launched in 2006 and has implemented more than $10 million worth of projects in Armenia through its unique model of philanthropy and community partnership. These projects are located throughout the country with the majority of work focused in Gyumri and in the Tavush Region, along the border with Azerbaijan. The Foundation underwrites all administrative expenses, allowing 100% of donor contributions to be allocated in their entirety to the projects.